Highly experienced teams await you at our five locations worldwide. All our employees have many years of operational experience within our industries and are your comepetent contact persons for every request.
Our Team Asia, based in Kuala Lumpur, offers profound know-how of the hotel, catering and tourism industry as well as deep knowledge of the Asian / Pacific market. They are your contact persons in regards to job positions within these specific areas.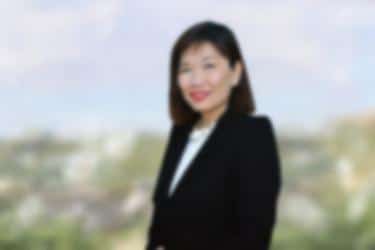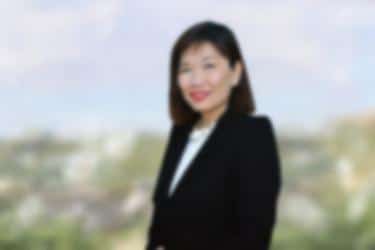 Sue Gan
Director – North Asia, Greater China & Indian Ocean
Sue Gan joined Konen & Lorenzen Recruitment Consultant in 2022 based in Singapore.
Prior to joining the recruitment world, Sue had a colourful and energizing sales & marketing career in the hospitality industry across Asia. Never shying away from adventure, she explored outside of Singapore and took a big step leaving her comfort zone to accelerate her career in Hong Kong, Shanghai, Beijing, Bangkok, Jakarta and Bali.
As a global citizen, Sue brings a wealth of local knowledge, professional experience, and valuable contacts across geographies and markets. She sees great potential in her colleagues and has had guided many colleagues in developing their career in the right direction. As a Director for North Asia,
Sue will focus on senior level searches for Greater China, Hong Kong, Macau and Taiwan and the Indian Ocean.
In her new role, Sue provides the best support to clients and candidates to help ensure a right match.
Fun Fact: She enjoys exploring new places, new restaurants and bars
Motto: Never a dull moment!
Sue Gan
Director – North Asia, Greater China & Indian Ocean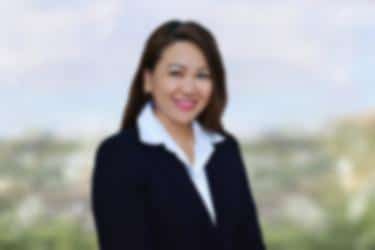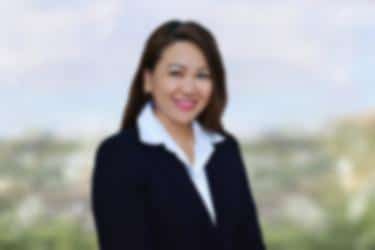 Jacqueline Pensyl
Director – Southeast Asia
Jacqueline Pensyl joined Konen & Lorenzen Recruitment Consultants in June 2022 overseeing the Southeast Asia region.
As the Director- Southeast Asia, she specialises in senior-level searches for clients in the area of Sales & Marketing, Finance, Human Resources, Food & Beverage and Rooms Division. Jacqueline is passionate in finding diamonds in the rough and strives for precision to provide best fit candidates to her clients.
Jacqueline started her hospitality career with Sutera Harbour Resort in Kota Kinabalu, Sabah. She also worked for Shangri-La Tanjung Aru Resort in Kota Kinabalu, Sabah and at the National Sales Office of Shangri-La's Hotels and Resorts, Malaysia. Her portfolio also includes senior attachments with Holiday Inn Resort Penang, Melia Kuala Lumpur, most recently with Ibis Styles Kuala Lumpur Cheras, Silka Cheras Kuala Lumpur, YTL Hotels the Vistana (now known as AC Hotels) for Kuala Lumpur Titiwangsa and Penang Bukit Jambul and Hotel Istana Kuala Lumpur.
Her major work career spanned over 15 years of experience in the hospitality industry with significant focus on Sales and Marketing and a two year stint in Hotel operations. She also ventured into setting up her own Event Management company which ran for 8 years before returning to the Hotel Industry. Her overall strengths and passion for building relationships have proven essential in the success of her various career undertakings. She brings with her a wealth of experience and sound understanding of the hospitality industry with a passion to help others succeed in their careers.
Fun Fact : A quick de-stressing moment would be hanging out with my over 100 houseplants. When stressed, I need beach holidays and wine!
Motto : Time is Money
Jacqueline Pensyl
Director – Southeast Asia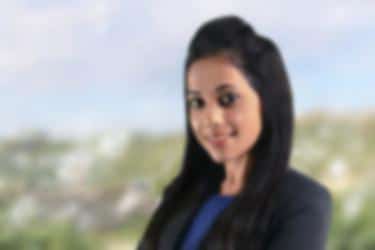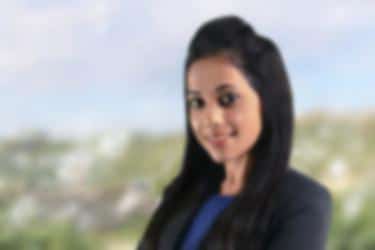 Sharala Nadarajah
Business Administration Manager – Asia
Sharala Nadarajah started at our Kuala Lumpur office as Administrative Assistant in October 2013 and works today as Consultant.
Prior to joining us and with a lifelong passion to serve people, she was a flight attendant at a well renowned airline in Malaysia. In 2006, Sharala graduated from the University of Malaysia with a BA of Arts in Media Studies (PR). Sharala is the heart of the office and she ensures administrative efficiency, consultant's support as well as external communication with clients and candidates. Sharala is a dedicated, reliable and detailed oriented person. She has a wonderful disposition and treats everybody with utmost respect.
Fun Fact: She loves Indian classical dance and reading story books.
Motto: Live life to its fullest.
Sharala Nadarajah
Business Administration Manager – Asia